Luxury Yurt Glamping in Dorset
Nestled on our family site in Dorset, our Stargazer Yurts are the perfect marriage of the original Mongolian yurt design, British manufacturing and glamping luxury. Our Yurts incorporate a full double bed with mattress, proper furniture, single sofa beds, electric lights, sockets, gas stove, chiminea for burning wood or toasting marshmallows & even TV/DVDs!

Our Yurts are a great place for a family glamping holiday or a couple's glamping retreat. With the see-through roof light and round porthole windows the sun's rays illuminate the interior of the yurt walls making our yurts bright and airy, whilst the Turkish-style rugs and travelling trunk mean you would be forgiven for thinking you were in a traditional tale of lavish Bedouin opulence.

With a double bed and two single sofa beds our Stargazer Yurts are akin to a suite for a couple or have plenty of space for a family getaway.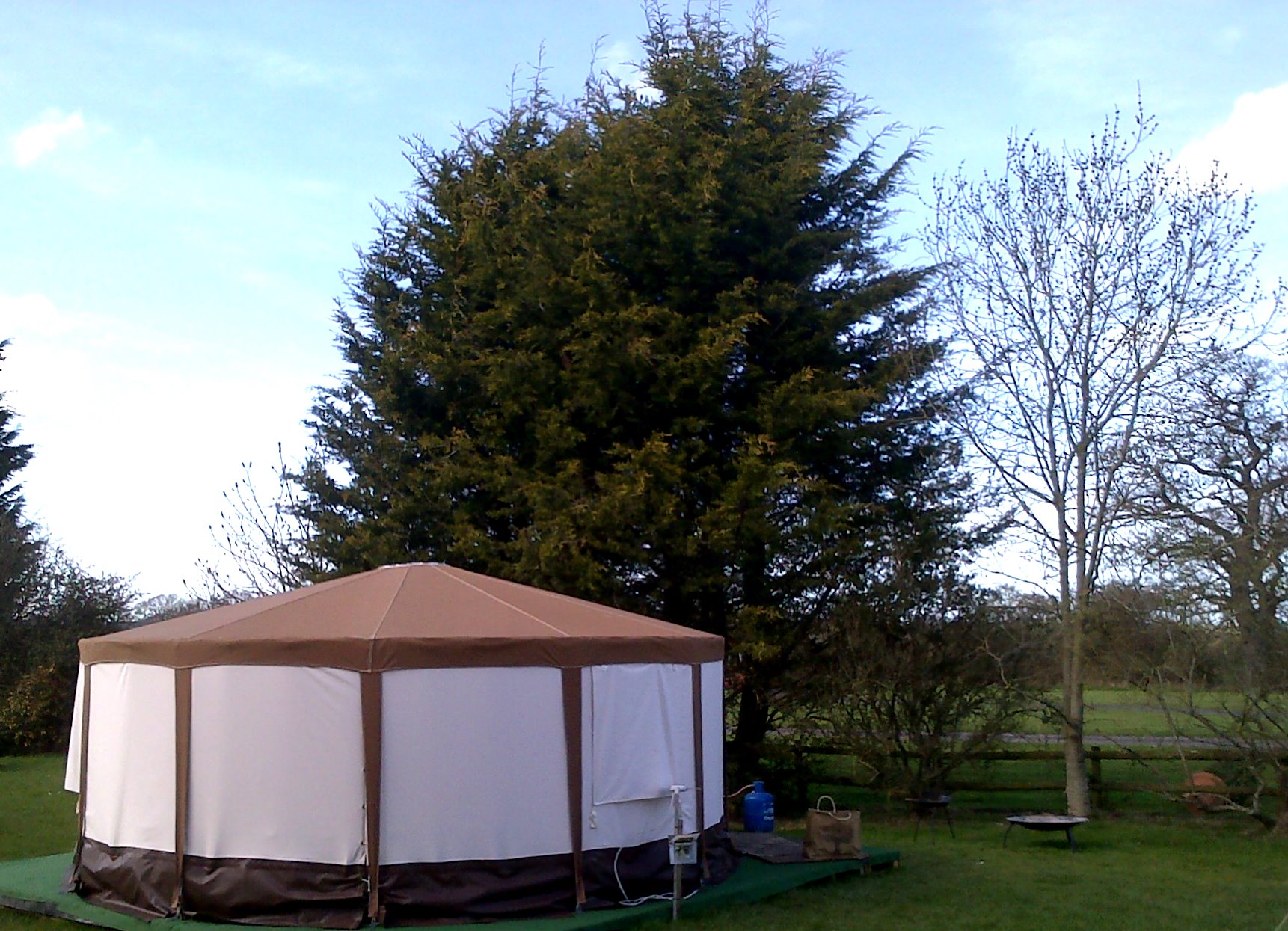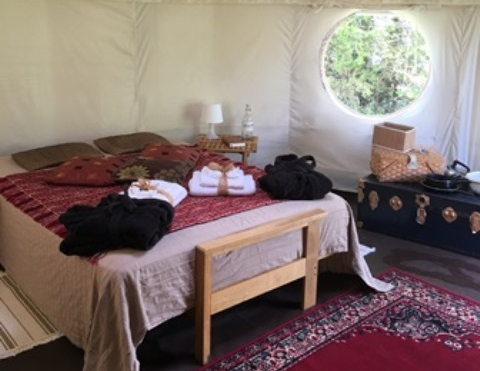 From Just £87.50 per night*
Gaze up at the stars through the roof window in our Yurts
Dorset Country Holidays Yurt Glamping Enquiry
Our Yurts include home comforts such as:
Rugs
Double bed
Sofa bed (2 x Single)
Electric lights
Electric sockets
Private electric cooler in your yurt
TV/DVD
Bedside tables
Fire pit for burning wood or toasting marshmallows
Barbecue
Picnic bench
Private two burner gas stove with grill
Hamper including glasses, cutlery & crockery
Bottled water on arrival
Cereal basket on arrival
There is even a wide selection of DVDs you can watch!
Yurts offer spacious accommodation for 4 people, alternatively a romantic Yurt for 2 is a luxurious way for a couple to getaway for a weekend or longer.
Of course these Yurts come complete with modern conveniences such as TV/DVD, electric lights and sockets so you can relax in your own little cocoon or ensure little ones can watch their favourite DVD's.

Yurts are warm in winter and cool in summer; this is thanks to their three layers of insulation (a lining, insulation and tough canvas outer layer.) Best of all our Yurts are better than ones from Mongolia as they have a window in the ceiling so you can lie in bed and look at the stars!

You can even order an electric 'stove' heater to add atmosphere with a flickering flame or if you wish it to be guaranteed toasty inside your Yurt during your stay.

Staying in a Yurt is sure to be a unique holiday experience which you won't forget and will want to repeat.
We strive to provide cost-effective luxury glamping for all of our guests, as an inherently luxury pastime we do not believe in cheap glamping, rather, quality luxury getaways without breaking the bank. It is possible to book a whole weekend away in a Yurt here in Dorset for under £200, as opposed to other sites who charge in excess of this per night.
A little known fact: The term Yurt has become an interchangeable term for a wooden framed structure in Europe; originally traditional Mongolian structures were known as a Ger meaning 'Home'.
Complete the form opposite of click the button below to contact us directly:
*Based on four people staying two nights or more mid-week in the low season.
Copyright Dorset Country Holidays Glamping 2008-2020