Coronavirus (COVID-19) Notice
Please follow Government guidelines to Stay At Home.
Dorset Country Holidays Glamping is now closed till further notice.
Updated 6 June 2021
In line with Government guidelines Dorset Country Holidays is now closed until further notice.
The earliest we envisage being able to provide a restricted service for one or two accommodations is 21st June.

Please note we are now fully booked for the 2021 season. We are not currently taking bookings for 2022.
If you have a new voucher from a third party please note our voucher accommodation is now fully booked for the season. Please seek a refund for your voucher from your voucher provider.
We thank you for your understanding and look forward to welcoming you when the current situation is over.
In the meantime Stay Home : Stay Safe. Together we will come through this.
Come Glamping at Dorset Country Holidays on our family run holiday park in the heart of the countryside.
Our resident team look forward to greeting you in person.

Don't worry if you have not been glamping before we provide a personal check-in where we demonstrate all the facilities to help you settle in for a carefree stay.
As our team are on site 24 hours a day we're always on hand if you need us.
We're independently inspected each year, so you can rest safe in the knowledge that your stay is in professional hands.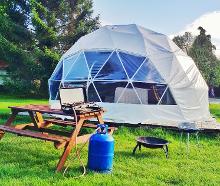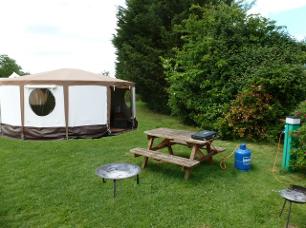 Our family have been welcoming guests for family holidays on our relaxed rural site for over 50 years.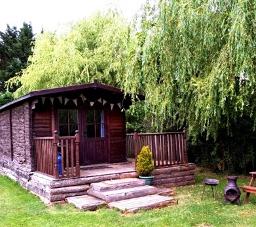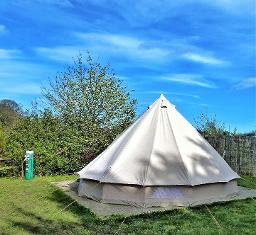 Our holiday park is set in the heart of the Dorset country side opposite a wooded hill.
At Dorset Country Holidays Glamping we specialise in providing luxury glamping breaks for families, couples and multi-generational family groups. Our accommodation is situated on a family-run holiday park here in Thomas Hardy's rural Dorset. We have been providing countryside holidays for half a century and have provided glamping for over a decade. Dorset Country Holidays is the family glamping site with a warm family welcome for all our guests and personal service. On our families holiday park even has a petite fishing lake in our 20 acre Lakefield, a shop with essential items such as fresh milk and even a health club where guests can have a day membership to the gym. We even have a visiting massage therapist and clay shooting instructor that guests can visit as well as a number of local take-aways that will deliver to the site for those that do not wish to cook!
Received a Glamping Experience Voucher?
Deluxe Glamping Packages
Our Deluxe Glamping Packages provide everything you could need for your stay, from towels, gowns, bedding and a coffee machine plus logs & charcoal for your accommodation's fire pit and barbecue.

The BBC weather outlook for Wedenesday 18th March 2020 in Dorset forecasts sunny spells.
The glamping bookings & enquiries line is available for all queries regarding your glamping break with us. If we cannot answer your call, please leave a message and we will get back to you as soon as we can. You can also visit our contact us page to get in touch or email us directly.
Before You Book
You may be new to the world of Glamping holidays & staycations, or maybe you are an old hand at camping but have yet to try glamping? For all our guests new or experienced, we have prepared the guidance below which is specially designed to assist you in choosing, booking, packing and preparing for your break.
What are your needs?
To get the most from your stay first you need to know what you and your partner, family or your party want & need from glamping. Then you can discuss with us and we can make recommendations (just like a travel agent used to do!) After all, you know best what your requirements are and we know our accommodation and our site. We're always happy to provide our knowledge to help guide you. Are team are great at what we do and though some may think we can, we cannot read minds, as such please tell us of any particular requirements you might have so we take advise the most appropriate accommodation.
Know our location
Though it is normal to use a satnav or a mobile phone app to drive somewhere, in rural areas these are not 100% accurate. For this reason please take a moment to look at our how to reach us section & the area nearby. For your convenience we have a Google map, satellite images and images of our entrance along driving directions on the directions page of our website with. Why not go "old school" & print these off prior to your journey. By knowing our location and the surrounding area you will be able to divert if there are any traffic issues and you will know local attractions you can visit or plan activities in the area during your stay.
Be familiar with all the details
Our website is designed to give you easy access to informing. Showing you different accommodation types; with images and videos, listing equipment that comes with each, the things that are included and providing details on additional items that can be order. We also provide google maps, aerial photographs and directions on where we are located. We also provide details on our facilities as well as answers to frequently asked questions on our FAQs page. To help you prepare for your break we also ensure that our emails detail what comes with specific accommodation how to reach us and instructions on how to make a booking. We know reading all the information can be boring but we really do recommend reading all this information carefully for the overall benefit you and your party. We are always happy to answer any questions you may have.
Share information
If you are arranging a booking for more than one couple / family don't forget to tell everyone in your party the information we provide you with so that all your guests can pack and prepare, we don't want anyone getting lost or not realising we're on a holiday park.
© 2006 - 2020 | Dorset Country Holidays & Events Glamping