Wilderness Camping - A new holiday experience for 2013 exclusively from Dorset Country Holidays
Wilderness camping is no longer available here in Dorset, however there are exclusive woodland camping pitches at our sister site in Somerset.
What is Wilderness Camping? Wilderness camping or wild camping combines the joy of camping with bushcraft skills.
Here at Dorset Country Holidays we understand that people want a bit more from their precious holiday time. It's no longer exciting to sit on a beach, we want An Experience!
With our background of almost half a century in camping and holiday parks we also understand that while you want an interesting experience you can talk about don't necessarily want to have to go without the very basics such as a flushing toilet or buy lots of expense equipment you will never use again.
That's why we created the world's first Wilderness Camping experience holidays. Wilderness Camping is bushcraft for busy people, we supply all the equipment required for your over night stay, including a FREE survival kit as supplied to the British armed forces. Our staff show you some vital survival skills, using these and your survival kit you get to put these bush craft skills into practice under the watchful supervision of our staff along with wild knoweldge!
For a wild camping experience or a proper experience holiday Wilderness Camping is the answer. Wilderness Camping embraces the fun of camping whilst providing you with new skills.
What Happens on a Wilderness Camping Holiday?
Learn how to make a shelter (not pitch just pitch a tent.)
Start your fire without the use of matches or lighter fuel
Learn the ancient bushcraft of whittling & keep your sculpture
Sleep out under the stars
Cook your meal on a campfire you lit
Our Wilderness holidays last two days, with a night sleeping out under the stars in the shelter you made. all sleeping bags, cutlery, crockery, cooking utensils and essentials for shelter building are supplied.

Best of all our luxury showers and toilets are available for your use.

Rather than having your holiday in a hotel why not challenge yourself sleeping out amongst the stars and learn some skills at the same time.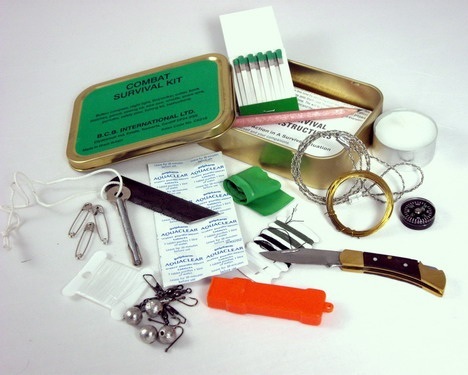 Combat survival kit consists of:
Water Resistant Tin

Vinyl Tape

Button Compass

Pen Knife

Matches

Pencil

Water Purification Kit

Snare Wire

Candle

Flint & Strike

Fishing kit

Whistle

Sewing Kit

Safety Pins

Wire Saw (basic)

Survival Instructions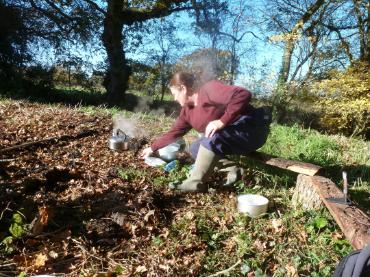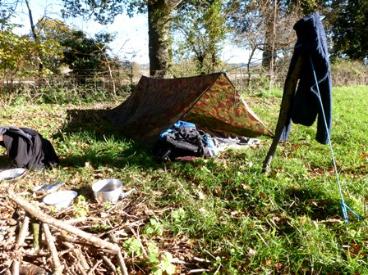 Two day Wilderness camping experience consists of:
Arrival Saturday 2pm
Collect equipment & receive your FREE combat survival kit
Short wild countryside trek
Building your shelter
Scavenge for fire wood
Wild Knowledge orienteering or archery
Light your fire using nothing but your survival kit
Whittling instruction
Cook your food on your fire
Sit our around your campfire under the stars & enjoy some foraged drinks
Wake to countrysounds, boild your first cup of tea on your campfire
Breakfast, shower, change and break camp
Please note that this experience is held in groups it is likely that you will meet new people and hopefully make new friends while staying with us.
Wilderness Camping Enquiry Form
Notes on Wilderness Camping:
Wilderness Camping is provided subject to weather conditions, activities may be altered to accommodate weather.
Wilderness Camping involves camping outside in the open. All participants must be in good health and have no existing medical conditions to participate, by inquiring about wilderness camping you agree that you are fit, healthy and know of no reasons why you should no participate.